Bio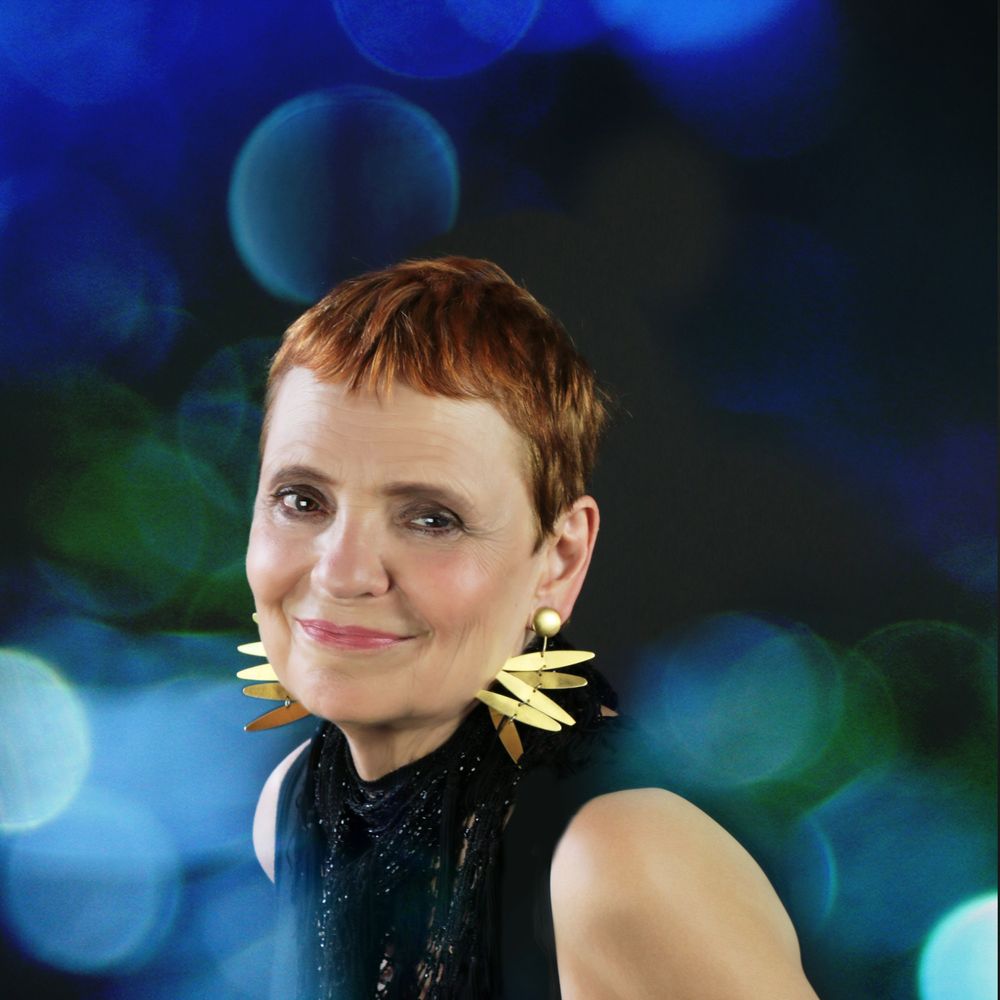 TERI ROIGER
Vocalist, Pianist, Songwriter
"Teri has an intuitive laid back sense of time reminiscent of Abbey Lincoln and Betty Carter but with her own uniqueness." JACK DEJOHNETTE (legendary jazz drummer & NEA Jazz Master)
An American jazz musician vocalist, pianist, songwriter, educator, and producer, Teri lives in New York City and also spends time in New York's Hudson Valley. She began playing piano at age 5, and played church organ throughout her teens. When she discovered jazz in her early 20s – and shortly after made her first demo with the legendary stride pianist Butch Thompson – her musical path was set.
Throughout the years, her music has taken many exciting twists and turns. She has performed as a DUO with her husband, bassist John Menegon, throughout the U.S., Canada, Mexico, and Europe, and they have been featured artists at the San Miguel Jazz Festival (Mexico), Panama Jazz Festival (Panama), and Bolzano Jazz Festival (Italy), where they presented concerts and masterclasses. The depth of her experiences and love of jazz is apparent when she brings all their talents to live performances, the recording studio, and through her moving lyrics and compositions.
Teri's recordings have all met with critical acclaim, as have her live performances at festivals and top New York jazz spots (Birdland, Kitano, Dizzy's, Mezzrow, Jazz Standard, Swing46).
Her latest recording SHINE A BRIGHT LIGHT, released in September 2021, features Brazilian Jazz with Teri on vocals, John Menegon on bass, Pete Levin on piano & keyboard, Jeff Siegel on drums, and Nanny Assis on percussion, guitar & vocals.
Teri's previous release GHOST OF YESTERDAY: SHADES OF LADY DAY Teri showcases her uncommon knowledge, appreciation, and deep love for the artistry of Billie Holiday. The acclaimed critic SCOTT YANOW selected the CD as one of the top 30 Jazz CDs of 2017!
Her recording DEAR ABBEY: THE MUSIC OF ABBEY LINCOLN met with great critical acclaim, as did STILL LIFE where her composition "Still Life" won 3rd prize in the jazz category of the acclaimed songwriting competition ISC. Teri & John's first collaboration, MISTERIOSO, included jazz legends Jack DeJohnette and Kenny Burrell, and Teri was given permission to publish her own lyrics to Monk's iconic composition "Misterioso."
"Teri is made for those who still understand the meaning of the term the real thing." Stanley Crouch (Author & Cultural Critic)